I couldn't sleep last night. I'm a light sleeper to begin with, more like a nervous sleeper as I'm always thinking about the stress in my life. And recent developments could seriously alter our future.
We are on the hunt for a new home. Yes, on top of everything going on with our current property, with checks to contractors being written in the tens of thousands of dollars. It would make your head spin. Piddly amounts like $400 to test mold and air quality and $750 for plumbing don't phase me anymore because I'm used to seeing stratospheric invoices for the contract work and legal fees. We are in the midst of the spring selling season and Dean and I are determined to buy a more suitable home for our family.
A few weeks ago, we were prepared to submit an offer for this Victorian in Alameda listed for $895k.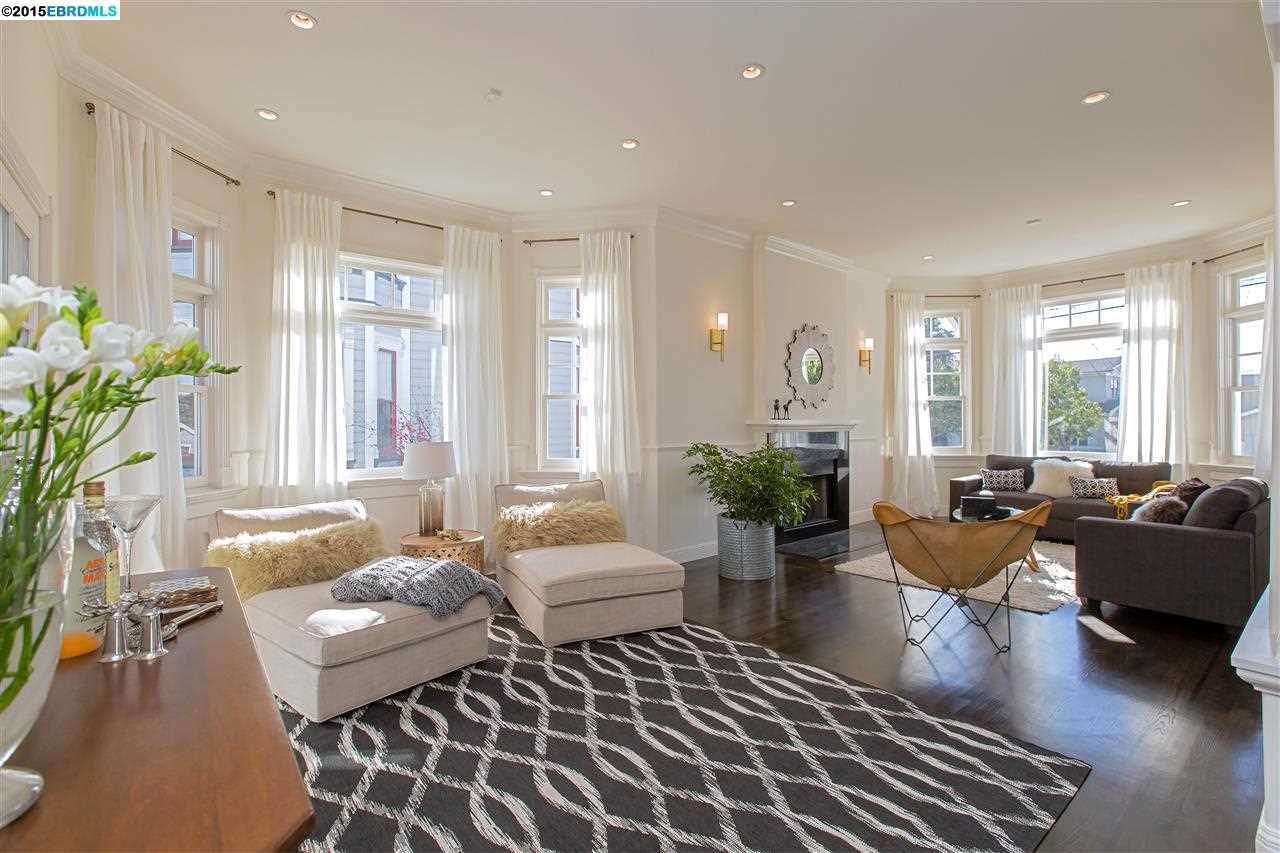 We were willing to go as high as $1.2 million, but were told not to bother. I found out today that it sold for $1.45 million.
I'm not a real estate expert, but I do know a thing or two about economics and at that price point, the economics don't work.
Buying a home is one of the most important financial decisions you will make. It's right up there with choosing a school and financing your education, finding a job and negotiating your compensation, and selecting your spouse (who can be either an asset or a liability). I think most people think of the wrong things when they are purchasing a home. Does it get enough light? Does it have a nice backyard? Is there enough closet space? Can I see our family living here for a long duration?
To me, it's primarily about the economics…because when it comes down to it, you are investing your hard-earned dollars and it better make financial sense. Here's my idiot-proof guide to buying a home.
1. How fast will it appreciate?
2. Worst case scenario, if you were to lose your job and could not afford the mortgage anymore, could you: A) immediately rent the property for more than the mortgage or B) put it on the market and breakeven or make a profit.
Those are the questions you should be asking.
I hear so many stories of people who lost money in real estate and I'm thinking, what were they doing buying property in Podunk, CA? How many venture-funded companies are in Podunk, CA? Why would anyone want to live in Podunk, CA?
Whereas other areas like Silicon Valley or high-growth neighborhoods…those make sense.
This is our current home, a humble 2-unit property in San Francisco.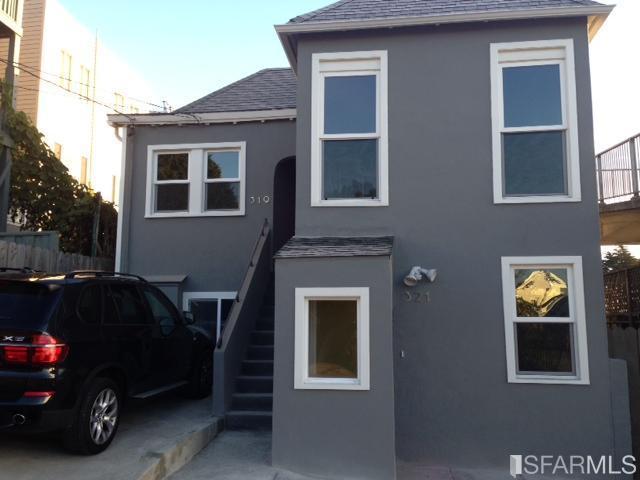 It's adjacent to a very busy and noisy street. Few people were at the open houses. There was no bidding war for the property. We paid $915k. We rent out the top unit which is a 2 bedroom, 1 bath, while we live in the bottom unit which is a 2 bedroom, 2 bath. From Day 1, the economics worked tremendously.
Not only that, one year later, it is currently valued at $1.5 million and climbing since 2 bedroom, 1 bath homes in our neighborhood are being listed at $1.5 million. The point is, you want to buy where there is demand and that demand will continue: metropolitan areas, hot suburbs easily commutable to jobs, cities with good school districts, up and coming neighborhoods.
We submitted an offer yesterday for this 2-unit property in Alameda listed for $958k. We offered $1.2 million and apparently are in the running so we shall see. I'm really nervous about moving out of San Francisco (which would also mean a bit of a longer commute since I work in the city), but this property is only 3 blocks away from my parents and where I grew up. Plus my parents help care for Franco so this would make it easier on them.